Brokerage
Brokerage
Keller Williams Encino-Sherman Oaks is a full service brokerage firm serving both residential and business clients from the local area with a wide range of real estate services. Our local Keller Williams office has four divisions with over 200 agents who are ready to serve any of your real estate needs, including KW Residential, KW Luxury Homes, KW Commercial, and KW Business Opportunities.
Residential Services

KW Residential will help you begin the next chapter of your life by connecting you with an experienced real estate professional who will help you maximize your opportunity in today's real estate market. For home buyers, our Keller Williams associates will help you find the perfect home and take care of everything from the purchasing process to negotiating the terms of sale to recommending moving companies. For home sellers, our KW associates will help you position your home to succeed in the real estate market and get you the most value out of the home you are selling.
Our Keller Williams Encino-Sherman Oaks office has over 150 associates who can help you with your next move in the residential real estate market.

Commercial Services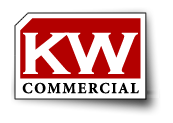 KW Commercial is the commercial real estate arm of Keller Williams Realty, Inc, an Austin, Texas-based real estate franchise company with over 73,000 real estate agents, operating in more than 650 market centers (offices) across the United States and Canada. KW Commercial's commitment to excellence has been proven time and time again by the results that our agents produce for their clients. When you engage KW Commercial, you aren't simply hiring a broker; you are hiring an entire company and a network of dedicated commercial real estate professionals across North America.
We have experience working with a wide range of commercial clients. Our core disciplines include industrial, office, investment sales, retail services, non-profit and municipal services, design services, construction services, development management, land brokerage, and multi-family projects.
Luxury Home Services

KW Luxury Homes is designed for the special affluent clients like you, who we offer exclusive listings of luxurious homes valued in the top ten percent of their local areas. Our elite network of Luxury Consultants will provide you service and expertise in the upper-tier real estate market. Whether desiring professional seller representation, discovering your urban penthouse or suburban estate, or just dreaming of a special vacation home on the waterfront, let us be your luxury real estate company of choice at KW Luxury Homes.
Business Opportunity Services
KW Business Opportunities helps connect buyers and sellers in business communities to help individuals looking for new business opportunities and business owners looking to sell their business or franchise. As a leading business and franchise broker in the Encino and Sherman Oaks area, our trusted and experienced professionals provide you with the best opportunity to find or sell your business in the local community, nationwide, and internationally.
Natural Hazard Disclosures
Premier Natural Hazard Disclosures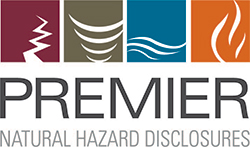 Beyond the legal requirement to provide disclosure in every transaction, at PREMIER NHD we understand you want to ensure you – and your clients – are always protected.
That's why Premier NHD is a leading provider of Natural Hazard Disclosure Reports to the Real Estate Industry. These reports cover various natural hazards that may impact a subject property.
We take pride in using the latest Geographic Information Systems to update state and local maps on a quarterly basis. This GIS technology allows us to create a "quality controlled" environment where consistent and proven mapping of hazards can be applied – improving time service and quality for our customers.
We are committed to ensuring you have the most cost-effective, most reliable information quickly – every time.
For more information visit: www.premiernhd.com

Mortgage
Option One Lending

We offer financial solutions you can bank on.
There are many products and ways to fund loans. This is why you need a company with the experience and resources to ensure that you get the right product for your specific needs. We know our business inside and out and have the creative ability to find the right product for your situation.
Our customers come first and are the foundation of our business.
Trust is not something you can buy, you have to earn it and we do. By asking the right questions and knowing the answers to their questions, we help our clients reach their goals time and time again.
For for information visit: www.optiononelending.com
or call: (818) 769-6300
Escrow
Mulholland Escrow

Mulholland Escrow is our in-house escrow division which works exclusively with Keller Williams Realty Encino-Sherman Oaks clients to connect you with preferred lenders, give you better control over the escrow process, and deliver a seamless real estate transaction. Our highly skilled and knowledgeable escrow professionals will help you find better lenders, optimal rates, and close the deal much faster when compared to our competitors. By working with Keller Williams Realty Encino-Sherman Oaks and Mulholland Escrow, you will be able to work with the same great people and familiar faces from start to finish through your real estate transaction.

Jennifer Wheaton
Senior Escrow Officer, Mulholland Escrow
p. 818.380.5224
e. jwheaton@mulhollandescrow.com
Jennifer started her escrow career 25 years ago in Newport Beach with Coldwell Banker Escrow. In 2004 Jennifer made a move to Las Vegas where she was the Branch Manager for Lawyer's Title in Henderson, NV for 5 years during the boom of the real estate market. Upon the down turn in the market Jennifer headed back to California and took a position as Opening Dept. Supervisor for Harmony Escrow in Irvine, creating a seamless opening procedure for over 30+ escrow orders being opened daily. After a year with Harmony Escrow she relocated to West Hollywood and joined Old Republic Title overseeing a Fannie Mae REO desk for 4 years prior to her move here to Keller Williams.
Jen Schneck
Senior Escrow Officer, Mulholland Escrow
p. 818.380.5228
e. jschneck@mulhollandescrow.com
Jennifer started her career in 1992 at Park Regency Real Estate as a receptionist. She was transferred to their in-house escrow company to be a receptionist/processor over there, where she worked her way up the ladder becoming an assistant, escrow officer, then Manager. When the market crashed in 2008, Jen went to Rodeo Realty where she was the executive assistant to the owner of the Company. There she managed the overall dealings of all 10 branch offices of Rodeo, as well as Encore Escrow. Jen opened 6 branch offices of Encore making a total of 10, and when she opened the last branch in Brentwood, she became the Manager of that one.
Gaby Thompson
Senior Escrow Officer, Mulholland Escrow
p. 818.380.5288
e. gthompson@mulhollandescrow.com
Please fill me in
Maria Alcala
Escrow Assistant, Mulholland Escrow
p. 818.380.5224
e. malcala@mulhollandescrow.com
Maria began her escrow career 8 years ago as a receptionist for Financial Title in Woodland Hills where she quickly made the transition to escrow assistant. In 2007 Maria became the Fannie Mae REO Escrow Officer for Gateway Title. As the industry went through changes in the market Maria landed at Old Republic Title in 2011 as an assistant to Jennifer Wheaton, where together they successfully ran an Fannie Mae REO desk closing upward of 40 files per month. Maria is excited to be joining the Keller Williams family along side Escrow Officer Jennifer Wheaton with whom she has a proven track record of outstanding customer service.
Anita Sarkissian
Escrow Assistant, Mulholland Escrow
p. 818.380.5249
e. asarkissian@mulhollandescrow.com
Anita began her career over two years ago when she joined the Keller Williams family, and in early 2017 she moved to Mulholland Escrow. Recognizing the wonderful opportunity to work among such an extremely talented and knowledgeable team, she has taken the initiative to learn as much as she can about escrow, as quickly as possible. Her background includes working in a high-volume, fast-paced in-house escrow company, where she was instrumental in the closing of upwards of 30 files per month. This experience, coupled with her friendly and helpful personality, is a perfect fit working in the field of Escrow. Anita is excited to have joined Mulholland Escrow and Escrow Officer Jennifer Schneck's team.
Home Warranty
Home Warranty
Our Keller Williams associates work with industry leaders to help our clients protect their investments with home warranty coverage. We have highlighted two of our home warranty partners below. For more information, ask your KW associate about home warranty options or contact us with the email form below and we will be happy to assist you.
Fidelity National Home Warranty

Fidelity National Home Warranty helps manage and protect your home expenses – beyond the provisions of standard homeowner's insurance policies – with a one-year Standard and Comprehensive Plus home protection plan that covers major systems and appliances. Whether you are a first time home buyer, seller or existing homeowner, a home warranty is a very affordable way to preserve peace of mind and to protect your most valuable asset! The complexity of modern homes, the aging of others, and the associated costs to keep them running smoothly can put a huge dent in anyone's budget.
A home warranty is designed to cover the kinds of mechanical, plumbing and major appliance repairs that homeowner's insurance doesn't: clogged pipes, furnace failures, appliances that go on the blink. A Fidelity National Home Warranty plan offers peace of mind to home owners who are looking to avoid repair or replacement costs on a variety of household systems and appliances.
Contact Us for Home Warranty Help
We can help you compare your home warranty options and make the best decision to protect your home. Contact us today and a KW associate will follow up with you to answer all of your questions.
Marketing
Marketing
Keller Williams Encino-Sherman Oaks is home to the industry's most aggressive and effective marketers who will promote your property and maximize your opportunities in today's real estate market. We bring together the most powerful marketing strategies, technologies, and tools to put your property in front of the right people at the right time.
Below we have showcased just some of the many marketing efforts our associates will put into play for our real estate clients when marketing your property.
Internal KW Marketing
Keller Williams Realty International ranks as the third largest real estate franchise organization in the United States and we have over 75,000 associates working with real estate clients nationwide. Once you start working with a KW associate your property will be instantly exposed to thousands of agents who are already working with thousands of home buyers looking for a new property to buy. We will network with our local associates to start delivering potential home buyers to your property.
In-House Direct Mail & Print Advertising
We advertise our clients' properties in many direct mail and print advertising campaigns which will reach targeted individuals and families who are looking to buy a new home in the local area. Our ads include a full color photo of your property and your property details to highlight the qualities and gain it the attention it deserves.
Online Marketing & Social Media
In today's real estate market, the majority of leads are generated online from web sites compared to previous generations when they came from print. Keller Williams Encino-Sherman Oaks leverages the power of the Internet and creates a personalized web site for your property on the MLS IDX, puts your listing on our own KWLS, advertises your web site across over 55 partner web sites, promote your property using our social media web sites, and much more.
Contact Us for More Marketing Information
We can help you promote your property effectively and drive home buyers to you. Contact us today and a KW associate will follow up with you to answer all of your questions.